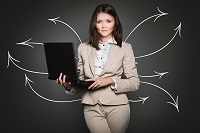 Junior Accountant
Vacancies - 02
Qualification - B.Com graduate
Experience - At least 1 Year.
Interview Location - Vipul Gardens, Ghatikia, Khandagiri, Bhubaneswar
Job Type - Full-time
Salary - ₹5,000.00 to ₹8,000.00 /month
Must have knowledge of accounts, tally ERP 9, VAT, TDS, GST
INTERESTED CANDIDATES CAN COME FOR THE INTERVIEW WITH THEIR UPDATED CV. AND ALL EDUCATIONAL CERTIFICATES.
You can send your resume to hr@symbolfoods.com.
More Resources
Need Rice? Ask for a Quote