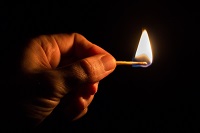 How Dubai based Rice Importers and Exporters can do Rice Audit in India
As a Dubai based rice importer and exporter, the written manual is the basis of the compliance for an audit. An export and import compliance audit is something you should prepare for rice import and export.
Talking about importing, manufacturing and exporting business, India is the leading on all of these. India is rich in highly skilled artistry manufacturers and annually exports a wide variety of rice products.
Knowing the Facts and Steps to do Audit in India for Exporting to UAE
If you are a Dubai based rice importer or procuring rice from India to export other countries and you are planning to do a product audit in India, here are the things you need to follow.
All the importers and exporters coming in and out of India need to discuss a detailed planning on what to do during the audit. Below are some other important things you need to include in your plan.
Notify the Person to Involve in The Case of an Audit
There is certain person you should notify in case of an audit. Depending on your company's structure, makes sure to inform the officials involved in the said audit. Make sure as well to link the names of everyone especially the job titles so everyone in the organization knows about their responsibilities. Some of the persons you need to notify are as follows: the Legal Counsel, Export Compliance Manager, Export Manager, and the Company President, CEO or the General Manager. When you plan, it is important not just to jot their names. It is essential to create an easy access in case of an audit in India. Clearly, state the phone numbers and the contact address of the officials involved.
Identify Where Your Records and Export Documents Are Stored
If you are a Dubai based importer of rice and you are planning to have an audit in India, you must find all the pertinent papers related to the audit and transaction from the years inclusive to the audit. You have to know where you stored all the documents for the Office of the Export Enforcement will not give you an exception just because you don't know where the documents are. Before the audit takes place, you have to discuss how you are going to store the documents. So, it is important to check all your pertinent documents today as an early preparation for the real compliance audit.
Identify If the Audit Plans Fit Your Compliance Program, Import, and Export Management
To reduce the risk of violations, your import and export compliance should be just part of the larger import and export management compliance plan. To ensure the success of the audit, rice importers and exporters should have the following:
Training and awareness
Consistent compliance
Tools and procedures to maintain accuracy
Accountability, organization, and structure
Rice quality report
Various certifications like HACCP, PSC, ISO, Halal, SGS, FDA
Need Rice? Ask for a Quote