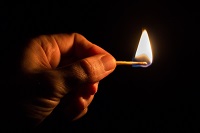 5 Reasons Why Nigeria Importing Rice from India
A perpetual query on the minds of a lot of Nigerians is "why does Nigerian importing rice from India?". This is perhaps of their geography. Nigerian import rice from India due to many reasons and some of these reasons are listed below.
Due to Many Unresolved Issues
Agriculture sector faces lots of challenges, particularly an outmoded land tenure system which constrains land access, lack of irrigation development, restricted adaptation of technologies and research findings, high expense of farm inputs, ineffective procurement of fertilizer as well as distribution, deprived access to credit, insufficient storage facilities as well as low access to markets, all combined that keep productivity of agricultural in Nigeria lower with high post harvest waste and losses.
India Has Lots of States that Produce Various Kinds of Rice
India is regarded as the one of the largest country all over the world which produces rice worldwide. In fact, it has an average rice production of 95 million metric tons. It's mainly corresponding to 20% of the whole rice production. Rice is a staple food in India and is largely cultivated in various states, these states also contribute the largest amount of superior rice in entire India.
States which produce rice in India are Tamil Nadu, Bihar, Andhra Pradesh, West Bengal, Madhya Pradesh, Assam, Odisha, Uttar Pradesh, as well as Karnataka. It's through irrigation, which the production of rice is improved.
Availability of Similar Rice and Connectivity
India produces a lot of rice that is well suited for eating in Nigeria. Due to the same geographical region the food habits are almost same. Indian people consume medium grain rice at a huge quantity and so do Nigerians. Both the countries are well linked through Sea, rice is exported through ships from India to Nigeria.
Powerful Service: They Offer 24/7 Communications
Renowned rice producers in India are always available to respond to all the queries regarding Indian rice until the imported rice reaches the destination. Nigeria keeps importing rice from India as most of the rice producers offer 24 hours and 7 days a week customer service and by any methods of communications like email, phone number, Skype and even WhatsApp.
Best Prices
India assures Nigeria the best products and the utmost quality of rice at a very reasonable price. You can come in person or you can send a delegate to supervise the entire procedure and compare costs prior to the delivery. Indian rice producers are very welcoming and hospitable. In fact, they offer a stay that suits them best, to make sure you are comfortable and your business trip becomes profitable and enjoyable as well.
Many Varieties to Choose From
Another good reason why Nigeria is importing rice from India is due to the many varieties of rice to choose from. Some of the most renowned rice imported from India is Basmati Rice which is also available in various types like Basmati-370, Basmati Type 3 and Taraori Basmati. Another popular type of rice is the Katarni Rice. Ponni varieties are also available.
We also export a lot of parboiled rice to various countries, if you are in need of medium or long grain parboiled/steam rice, then contact us.
Need Rice? Ask for a Quote