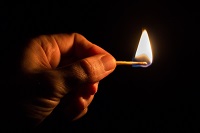 5 Reasons Why Kerala Rice Traders Should Buy Rice from Odisha
Odisha has made a remarkable development in the production of rice. Aside from being the leading producers of rice in India, there are also other good reasons why Kerala rice traders should buy rice from Odisha.
Same Type of Rice Offered
Here at Odisha you can find rice that is as good as the Kerala rice, however much cheaper and tastier than Kerala. What is more, there are also other types of rice that traders can choose from such as Red Matta Rice or Kerala Red Rice, Brown Rice, Katarni Rice, Sona Masuri, Basmati Rice and many others.
Good Source of High Quality Rice or Huge Production of Rice
Rice indeed is an important crop of Odisha. This could be determined by the fact that over 65 percent of the entire cultivated part of Odisha are under rice farming. This state accounts for approximately 5 percent of the whole production of rice in India. Some main areas that cultivate rice in Odisha are Bhadrak, Balasore, Ganjam, Sundargarh, Mayurbhanj, Bargarh and Kalahandi as well. Odisha generated 60.08 lakh tons of rice in the previous financial year.
High Quality Rice
Odisha produces high quality rice. Odisha rice culture has been established in the early period of civilization. This is the reason why Odisha is regarded as a traditional rice production. So, this gives you an assurance of high quality, natural parboiled rice. Odisha quality rice consists of intact, firm grains with few broken pieces. Grains are not clump or stick together that is an indication that moisture and other impurities have gotten into the grain. Here at Odisha you can find rice free of cracks, consistently mature kernels, standardized size and shape, free of empty and half-filled grains, no contaminants like as weed seeds and stone and most of all no discoloration. What is more, Odisha millers also use state-of-the-art milling process that leads to high quality rice.
Low Price
Another good reason why Kerala rice traders should buy rice from Odisha is the price. The price of rice at Odisha is relatively lower compared to other states in India. This might be because of high productivity. Odisha as mentioned above as fourth in the amount of rice production annually in India. Due to high productivity, there are lots of stocks available. Lots of stocks can lead to low price.
Easy Buying Process
Ordering boiled rice from Odisha is so easy. You can contact the producer through phone or email and discuss the business. Most of the producers speak in English and Hindi. You can also visit the producer in person to know more about their products, milling process, supply capacity and at the same time to address the customized packing and shipping process.
If you are one of the many Kerala rice traders out there looking for high quality rice in India in order to sustain your business and at the same time provide the needs of your clients, you should consider Odisha. This state is your one stop producer of high quality double boiled rice in India for a fraction of cost. Call us at +91 9938178394 for a bulk order for matta rice.
Need Rice? Ask for a Quote