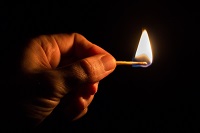 Tips for Bangladesh Rice Importers on How to find Sona Masuri Rice at Cheapest Price
Sona Masuri is a kind of rice commonly available in India, mostly cultivated in Odisha, West Bengal, Andhra Pradesh, Telangana and Karnataka in India. It's a medium grain, sweet smelling rice which is lightweight and doesn't contain too much starch. Usually this rice is utilized in dishes like sweet pongal, regular rice, fried rice and idlis. If you are a rice importer from Bangladesh interested in finding the best sona masuri rice at competitive price, then here are the things you must consider.
Try the Producer First
To find the best sona masuri rice for a fraction of cost, first you need to begin looking at the main source, meaning go straight to the producer of the sona masuri rice. These producers may sell to you in accordance to their lowest amount order requirements. If you are too small for them or if they just sell through distributors, you can request for the list of distributors to whom you can call. By starting at the producer, you can attain a directory of the best and most reliable sona masuri rice distributors to begin your search or get the product for the best possible prices. If you go through a fewer company, it will help you get the product at a lower price. Thus, allows you to become competitive in your niche.
Contact the Wholesale Suppliers
Take the listing of wholesale distributors you obtained from the producer and begin calling each one of them. What you are searching for are least order requirements as well as their unit prices. As an exporter, you must be frank and honest about what you are searching for. This will help you obtain the best responses from wholesale suppliers. You have to be friendly and keep email short and concise for a faster response.
Online Search
When you are from Bangladesh, it is convenient for you to use Google for your initial research of cheap sona masoori rice with basic online search terms. Conduct online searches for the terms "cheap sona masuri distributor or wholesale sona masuri", plus keywords from your niche. Go through every result. Look for email address, phone number to contact for more information.
Participate in Various Trade Show
Participating in various trade shows is indeed one of the most reliable ways to find sona masuri rice for a cheap price. This is also one effective way to grow your company or business. If you can speak or dialogue in person with rice producers, and the wholesale distributor, it steers clear of the noise of imprecise information which can afflict the web. You can look for a trade event by industry, city, date, and country and event name as well.
Need Rice? Ask for a Quote