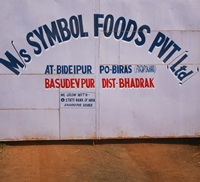 Buying Parboiled Rice in Bulk
We produce various types of parboiled rice in Odisha, India. Our production of parboiled rice per day is 100 Tons. We are leader in producing and exporting quality parboiled rice such as sona masuri, long grain, ir-64, etc. We sell our rice products in Odisha, West Bengal, Andhra Pradesh, Chhattisgarh, Jharkhand, Maharashtra, Telangana, Kerala and Tamil Nadu in India and abroad.
To Whom We Sell Our Parboiled Rice?
We sell our parboiled rice to wholesalers, exporters, retailers and government organisations. The minimum purchase order required for us is 9 tons.
Are you a wholesaler or exporter? Do you own a retail store or chain of stores? You can purchase parboiled rice from us in bulk. We have best quality short, medium and long grain sorted rice available throughout the year. If you are interested to buy our sorted and polished parboiled rice, then contact us for the price quote and rice sample.
Need Rice? Ask for a Quote