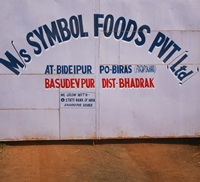 Can Middle East Import Rice from India?
It has traditionally been known that countries in Asia, especially the Middle East, have the biggest share in terms of world rice import. India is also recognized in cultivating rice around the world covering around forty-six percent of total food crop production.
Other countries also have a huge demand of rice from India. Therefore, starting a rice export business is a feasible and profitable business option. In this article, I will address "Can Middle East import rice from India?".
The answer to this question is definitely a YES. Nevertheless, there is a need to know more about the ways to import rice from India. One can choose India to import rice from as it is the second largest rice producing country in the world and its rice is widely popular in Middle East.
Before beginning with it, analyzing the demand in the targeted market is a must. Conducting a market analysis is therefore an excellent idea. This is also usually done by means of conducting a secondary and primary research in the market.
Better to ask for other experience companies or related people that could handle the scope of import process. Also, take a closer look at the latest trend and current news in the export market. This will simply help provide a better and fairer idea on choosing the best international market right for your rice import business. With the right market survey, it will help you more increase your revenues.
Due to the reason that some may be a newbie to this business, a complete understanding of the import regulations of the government including the trade regulations and import policies is essential. It could be a great challenge getting a competitive edge in the competitive industry.
Learning importing rice from India to Middle East is possible by attending business seminars, consulting to the export import companies and more. These are effective strategies required in starting a local rice business and settling things in the industry.
Apart from it, learning about the survival in the import of rice in the industry is also a must. The important thing is that you get focused on the international level. Know all about the competition, the payment laws and method, transportation, and a whole lot more.
And, of course, settle with suppliers from India that stick through unique marketing techniques and quality services for the success of the import business!
If you are looking for high quality parboiled rice then, call us at 9938178394 or use our contact us page to write us.
Need Rice? Ask for a Quote