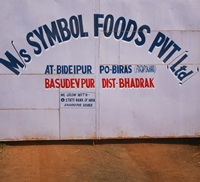 Finding Rice Exporters to Buy White Rice for Singapore
Singapore imports rice from various countries, India and Thailand are the major exporters. Finding a reliable rice exporter to buy white rice for Singapore is challenging when you live, and your business is in Singapore.
Finding a rice exporter to buy white rice for Singapore will be easy if you read our process and follow the steps. You can use your network or the internet to learn more about the rice exporter that you are interested in. Make sure that, the one you are doing business with is honest and reliable.
Different ways to Find the Exporters
The internet provides a great source of information. You can start by doing some research using Google.
Most rice exporters have their own websites, so you can learn more about them by browsing their pages.
Free online directories are also a good source. These directories have profiles for various rice exporters.
Google local business lists all the rice producers and exporters for a region so search there by location.
You can also use Google Image search to find millers or exporters who can provide your required rice type.
Here are some questions that you should consider when looking for a rice exporter.
Minimum Order Quantity
Almost every exporter will have a minimum order requirement. You have to make sure that the minimum order quantity of the rice exporter is manageable and affordable. The minimum order quantity can differ depending on the rice exporter and the product. It's almost always negotiable.
Sample and Production Pricing
You should get samples to inspect before you make a full order. The price of samples doesn't matter that much, many will send the samples for free. You should also ask for pricing for several quantities and how the rice exporter computes discounted prices at higher quantity levels. If you find a local quality auditor, then appoint him for checking it physically.
Turnaround Time and Payment Terms
You must know how long it will take to ship your order. Many rice exporters will require new businesses to pay the full price of the product upfront. Since inventory is a huge cost for startups, you must know the exporter's payment terms. Ask if they offer payment terms or discounts on future orders.
Minimum order quantities will depend on the product, exporter and industry. Dropshipping usually doesn't require minimums since you are not buying inventory upfront. Minimum order quantities make it hard when your funds are limited, or you want to start small to avoid risks. Fortunately, minimum order quantities are almost always negotiable.
Before you start negotiating, you must understand why the exporter requires a minimum order quantity. Maybe it's because they want to work with large buyers. Perhaps there's a lot of work involved to use and maintain the machines. Understanding the reason behind the minimum order quantity of the exporter will help you feel better about it.
If you are looking for white rice to import into Singapore, then contact us for a free quote.
Need Rice? Ask for a Quote