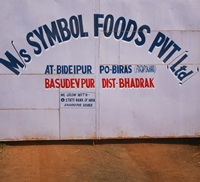 Importing Rice from India to Australia
India is by far popular due to its rice cultivation all across the world. According to the statistical analysis, rice production covers around forty-six percent of the entire food crop production.
Countries, such as Australia, have a huge demand of rice from India. Thus, starting a rice import business in Australia would be a feasible and profitable business option.
Main Import Market of Rice
India primarily exports rice, particularly the non-basmati rice, to African and Middle East countries. The main markets for the basmati rice are the USA and European countries. On top of the countries that import rice include Australia, along with Saudi Arabia, Malaysia, Singapore and all others.
Below are essential considerations when importing rice from India to Australia:
Register a Company/Firm- There is a need to specifically register a firm or company when importing rice from India to Australia. The registration process will usually take around several days, depending on the rules and regulations set by Australia.
Select the Targeted Country- You need to choose the targeted country, such as Australia. This is where you would actually export the rice. You must also search for the potential buyers.
Search for those Buyers- It is essential to take in part by the importing of rice from India to Australia. To be able to find potential buyers, you need to call the relatives in Australia, participate in expos and export trade fairs.

Promote via website and participate in social media advertising. Always find a targeted market in Australia that is less competitive. There must be a huge demand for rice but with less supply from other competitor countries such as Japan, Myanmar, China and more.

In this regard, analyzing the demand of the targeted market is a must. You must carry out a market analysis by way of secondary or primary research in the market. You may ask other people or export companies about the various importing countries.

Also, take a closer look at the latest trend and news in Australia. This will help you about choosing the targeted market for your rice import business. It will help if you will conduct a market survey for your import revenue.
Learn More About the Procedure
You must take the initiative to learn more about the procedure of importing rice from India to Australia. You need to be more aware of the import regulations of the India government and the trade regulations and import policies of the importing company.

Learn more about the importing industry by attending business seminars, consulting with the expert and reputable import companies that will help in the business. You also need to learn more about the ways to be able to survive in the industry by starting a local rice business. Afterwards, you may concentrate further on the international level.
Know More about the Laws and Payment Methods
When you carry out the transaction, you need to understand that the payment method has its essential role to play in importing rice from India to Australia. You may as well check the government website in India to know more about the payment procedures. This is especially when it comes to importing rice from India to Australia.
Check the Right Transportation System
When you already have decided to import rice from India to Australia, you must check the right transportation system. All documents relevance to transportation must be arranged. There is somehow a need to meet the sanitary standards or requirements of the importing country. If documents are not properly presented, it might somehow lead to issues. You actually need to have an IEC Code to import rice from India to Australia.
Now, you have learned how to import rice from India to Australia! If you need import parboiled rice from India, then contact us.
Need Rice? Ask for a Quote