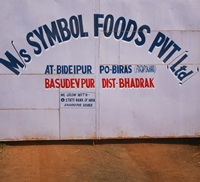 List of Largest Exporter of Rice in the World 2016
Rice is actually a favorite and famous food around the world with its different qualities and kinds. In regard with its cultivation, it does not need labor but only enough water and high rainfall. The crop could actually be grown anywhere on a steep hill, mountain and the like. This is also a crop that is produced and cultivated in different countries on a nominal part or large-scale part.
Just as every country has its specific demand of rice; those who are centered on the export of rice continue to provide a vast supply of it. The countries that demand much of rice consider their populations and requirements. This now leads to an increase in export of those countries involved in rice production.
India
India is on the top spot of countries that produces 104,800 million tons and exports about 6.4 billion USD worth of rice per year. The country mainly exports basmati rice that meet the satisfaction of most buyers. It exports rice to countries like Iran, Saudi, USA, and more.
Thailand
Thailand was already in the export of millions of tons of rice. The annual production of rice reached as high as 18, 750 metric tons. Thailand is second to India in exporting rice worldwide. It exported $4.5 billion worth of rice in 2015.
United States
United States is 3rd in total rice export by country. Its per year rice export went to $2.1 billion for 2015. United States also imports rice in high quantity. The trade deficit in rice is about 10% per year.
Pakistan
Pakistan is also a top producer of high quality rice, it exported worth of 1.9 billion USD rice in 2015. It also imports a lot of rice. Its rice trade deficit is about 5%.
Vietnam
Vietnam is a country in the South East Asia that is also included in the list of largest exporter of rice in the world. This was actually based on specific research and studies conducted by reputable organizations. The annual production of the country, as highlighted in February 2016, reached as high as 28,234 metric tons. Vietnam exported $1.6 billion rice in 2015.
Other countries that are mainly considered as the largest exporter of rice in the world are Italy, Uruguay, Brazil, Cambodia, Australia. They nevertheless have their fair share in the huge export of rice in the world.
The export industry has now succeeded to fulfill the needs of countries. They are in every way sufficient when it comes to the supply of rice for the populations.
Need Rice? Ask for a Quote