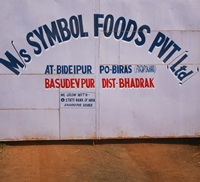 Types of Non-Basmati Rice Exported from India
Non-basmati rice from India comes in different kinds of sizes and shapes. Some of the rice varieties are slender and long while some are thick and short. Some of them are just like beads and some are round. And, they do not have the same characteristics of basmati rice and they do not have post cooking elongation and aroma.
Moreover, Non-basmati rice is popularly known for rice porridge and in mostly Indian dishes. This is also a healthy dish because it contains less starch. This can also be easily digested that suits to the preference of a buyer. This is also good when it comes to preparing dishes such as fried rice, biryani, sweet pongal and daily cooking.
The following are the types of non-basmati rice that are exported from India:
Parboiled Pr-14

A good and quality Non-Basmati rice, this is also best admired for its nutritional and high value. This is usually processed with the help of innovative machinery and under the supervision of experts.
PR 106

This long and white raw grain rice has been thoroughly examined on the basis of quality parameters. This promises authenticity and this is used for making biryani, pulao and a whole lot more.
Parmal White Non-Basmati Rice

This is mainly manufactured under the guidance of experts. This is ensured not to have any defect. This is another competitive choice of non-basmati rice that meets the unique needs of buyers.
Sharbati White Non Basmati Rice

This is mainly used when preparing for different international and Indian cuisines. This is also catered to meet the needs of clients after it goes on a thorough and clean process. Only the most sophisticated techniques have been used to produce this rice variety.
IR 64 Long Grain White

This is another type of non-basmati rice that is to be exported from India. This one is also chosen by a lot of people for its distinct taste and more.
With the types of non-basmati rice that are exported from India, for sure you would enjoy their delectable taste and aroma. This rice variety is a staple food among rice eaters. It is superior and it is such quality rice that is free from stones and dust. This is also processed with cleanliness and care. In addition to that, this has its nutritional values and this possesses a long shelf life.
It is not a wonder that many people are interested in exporting non-basmati rice for it is filled with nutrients and taste. Each grain is best refined to meet the unsurpassed quality standards. This is also perfectly packaged in preserving the exquisiteness and nutrition in taste. This is also mainly available in different packing options like cotton bag, jute bag, poly pack, non-woven fabric bag and paper bag in different sizes. Nevertheless, it is intended to meet the requirement of every buyer.
As per the delivery time, it will likewise depend on the negotiation made between the exporting company and the importing company. Now, you already have learned more about the types of non-basmati rice that are exported from India and that meet your unique needs!
Need Rice? Ask for a Quote