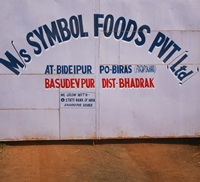 Where can you Export Rice from Kolkata?
Are you deciding on exporting rice from Kolkata, India? Learn more about essential things that are necessary. This is likewise for you to source out the best rice varieties that could meet the needs of customers. If you plan to export rice from Kolkata to USA, Bangladesh or in anywhere, you need to have a good strategy from the very beginning.
In becoming a successful trader, researching the market than tackling every market is a must thing to do. Approaching a market on a regular basis is also necessary. The export data must also be considered carefully and studied properly. Since there are laws that deal with foreign and international trade business, it is necessary to familiarize oneself with federal, international and state laws before starting a business. The plan must also be modified completely and must also be made more specific as new experience and information are gained.
With demands of people that continue to increase, it is just right if you learn where to export rice from Kolkata? This is usually the problem faced by a lot of interested people. Rice is the major element in the exports from India these years apart from countries like Thailand, China, Vietnam and Myanmar.
Despite the competition, India still has kept its competitive price for the rice exported in several countries. Below is exactly the list on where you can export rice from Kolkata:
Calcutta Custom House Port Trust India- This is also where is only a need to settle all the shipping bills and the invoices.
Rice Authority- This is mainly considered as a main rice source and rice mill center from Kolkata, India. There are rice varieties that could be obtained like Swarna, Sona masoori, 1121 sella Basmoti Rice, Minikit, IR64, IR#6 and a whole lot more. The rate is usually very competitive that leave you all the more guaranteed. There is only a need to inform them about it especially prior to the requirements.
You can export rice to any other countries from Kolkata. You should finalize the deal and have all your export licensing done before you put your first step for exporting rice from Kolkata. Majorly you can export rice to Bangladesh by road and to start with it will be the easiest.
Need Rice? Ask for a Quote