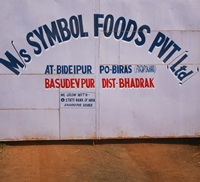 Top 5 Questions to Ask a Rice Export Broker
Some people are interested in supplying rice varieties and starting a business selling rice and more products. In this regard, they usually have to face a rice export broker that will handle or will mediate the negotiation. Below are the top 5 questions that one must ask a rice export broker.
Tell me About Your Business
Some of the questions can be, for how long you are in the business. What is your yearly turnover? Where you export the rice and from where you procure them? What rice varieties you normally export? What is your business process?
Do you Adhere to Quality Control Procedures?
Quality control procedures are thereby necessary in starting a business. Therefore, this is one of the essential things to ask from a rice export broker. Since the supplier will procure materials from the millers/factories, these must also be carefully and properly inspected by the personnel. The quality control personnel need to be employed by a rice export broker for the process. Is he meeting all the country specific requirements or not?
What is the Price of a Specific Rice Variety?
The pricing is a major element that needs to be asked from a rice export broker. This is because no trading can be done without knowing the exact price. How a rice type is priced and what all different components add to the final cost. Breaking the asking price to different heads will give a better picture on final cost.
Do You offer Fast Documentation and Updated Market Information?
A rice export broker must offer the fastest documentation for a rice business. In addition to that, it must have the most updated market information considering rice prices and varieties. This way, the business will continue further. This is a one way for them to meet the utmost satisfaction of valued customers.
On What Countries is Rice Sourced From?
The best quality rice is usually sourced from growing countries like India, Thailand, and USA. Therefore, it is essential to ask more about origin of the rice to export broker. This is because in operating a rice business, sourcing out quality rice varieties is a must. If only low quality rice varieties will be obtained, the needs of customers and individual markets will never be met.
They must also stick to unique values by way of integrating the entire production process and rice accumulation to the market needs. The procurement capability of quality rice will enable a delivery of rice products to meet the needs of all. This will be the strength of the business if the rice export broker sources lout quality rice varieties from reliable countries.
Do You Have a Warehouse?
The location is the number one consideration of an export broker. In addition to this, one must have a warehouse that is situated near the cultivation area. This will help in monitoring and procuring the materials needed. All procured materials need to be stored and kept in a good condition with the warehouse facility. If ever this question has been answered by a rice export broker, then it is qualified to start a business with.
Now, you already have learned more about what questions necessary to ask a rice export broker for the success of a business.
Need Rice? Ask for a Quote